This free printable party planner checklist is just what you need to stay organized until the big day.
Are you gearing up to host an unforgettable party? We've got just the thing to make your party planning smooth and stress-free! Introducing our "Free Printable Party Planner Checklist," a set of helpful tools designed to assist you in organizing the perfect event. Whether it's a birthday bash, a festive holiday gathering, or a significant milestone celebration, these printables have your back. With must-haves like a Party Overview, Grocery List, Party Planning Checklist, Guest List, and Calendar, you'll have everything you need to plan a fantastic party. Let's delve into the details and explore how these printables can transform your party planning experience.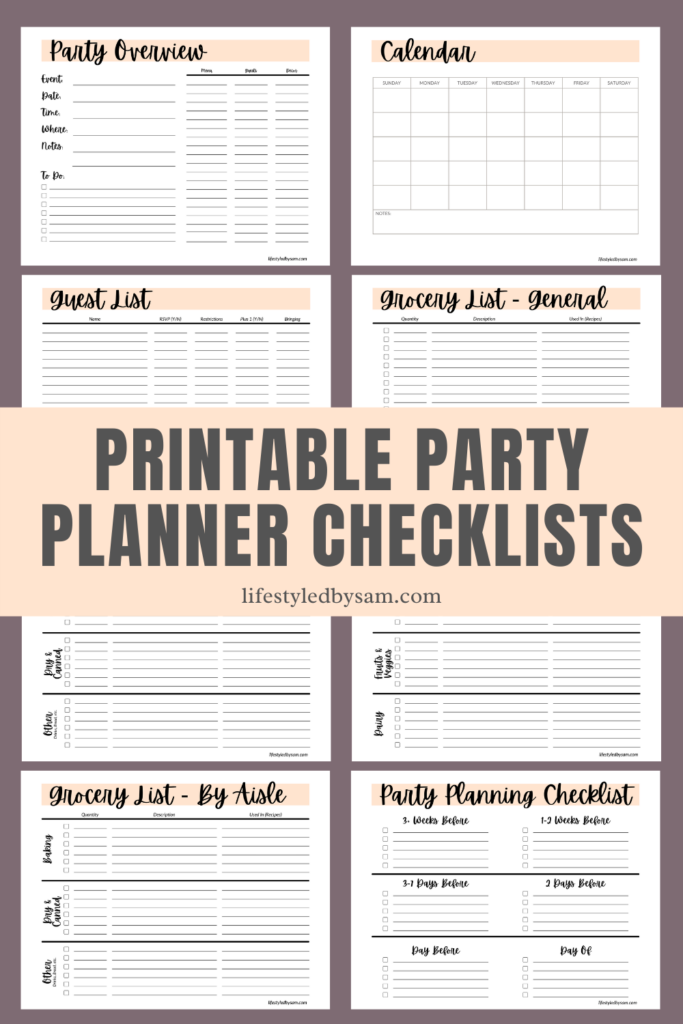 Free Printable Party Planner Checklists
This printable set includes:
Free Printable Party Planner Checklist #1:
Party Overview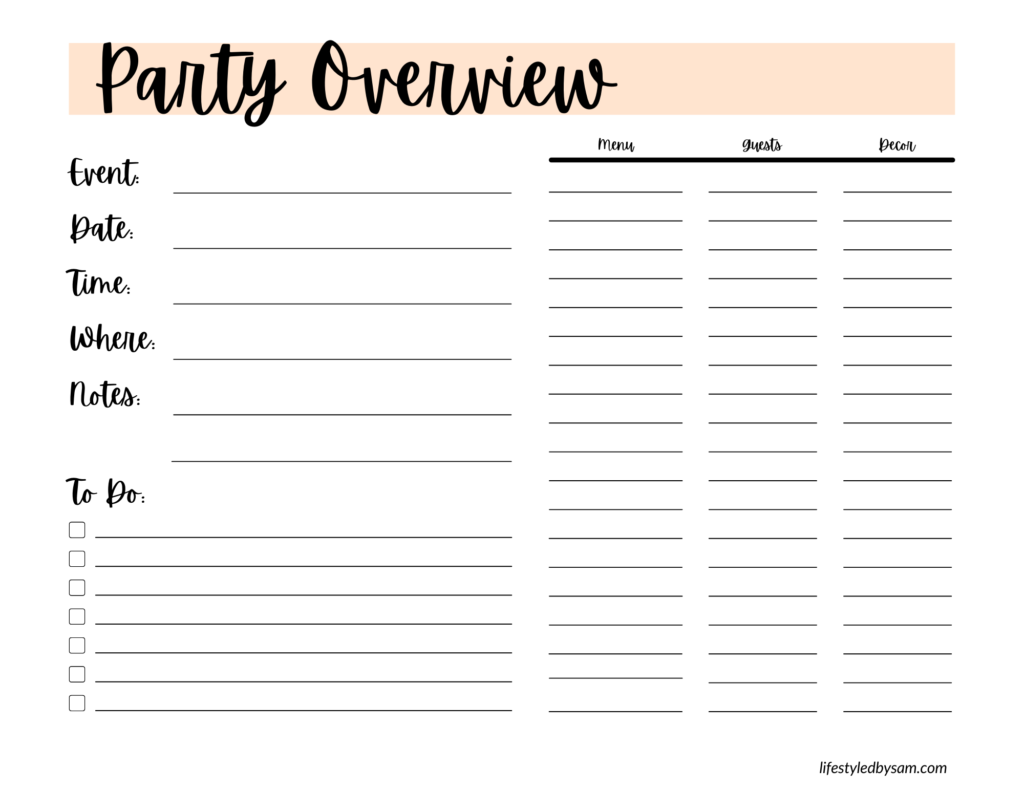 The party overview printable is your party at-a-glance.
It provides high-level details such as the menu, guest list, and important to-dos.
Free Printable Party Planner Checklists #2:
Grocery List
There are 3 pages total:
By Aisle (includes meat, fruit/veggies, and dairy)
By Aisle (includes baking, dry/canned goods, and other)
General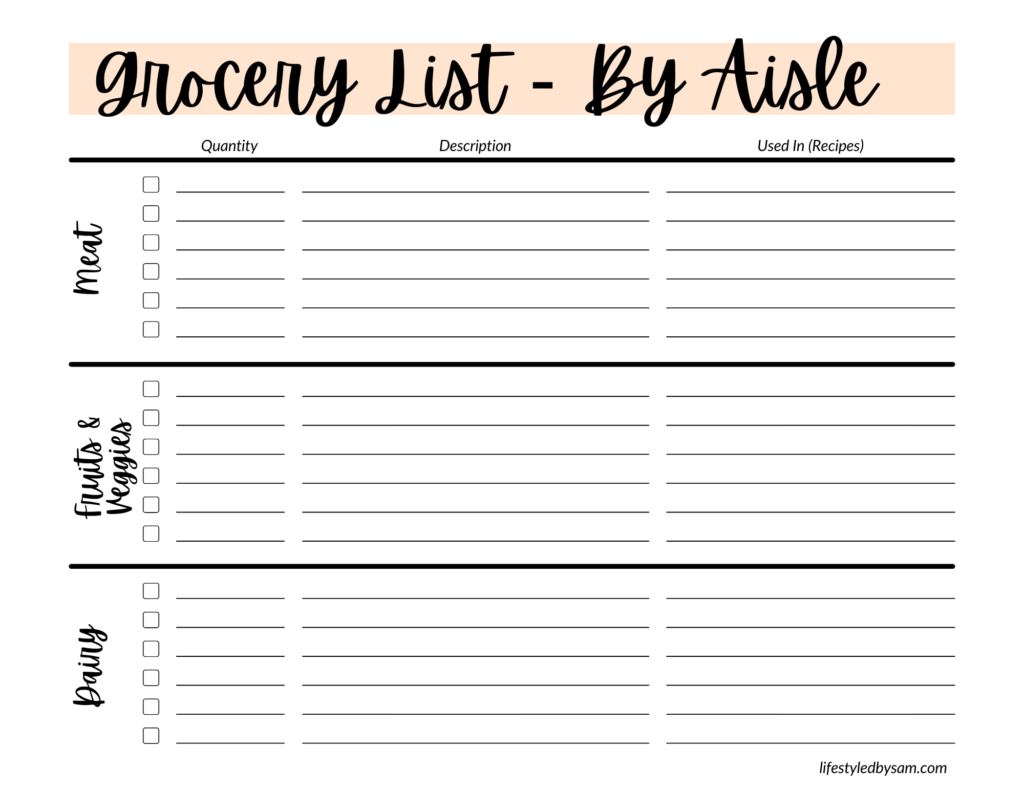 How many times have you made a grocery list, went grocery shopping, got home, and realized you forgot an extra stick of butter?
Before this grocery list printable, this happened to me all of the time.
The "Used In (Recipes)" column of this checklist helps avoid this scenario because you can quickly confirm you've captured the correct quantity.
For example, when I add "butter" to my grocery list, I'd also note "mashed potatoes, sweet potato casserole, and corn casserole."
Later, when I scan my grocery list before heading to the store, I would notice I need extra butter to serve with the dinner rolls.
If you prefer to have one grocery list that isn't grouped by aisle, I got you (pictured above).
Ready to download? Click here.
Free Printable Party Planner Checklist #3:
Party Planning Checklist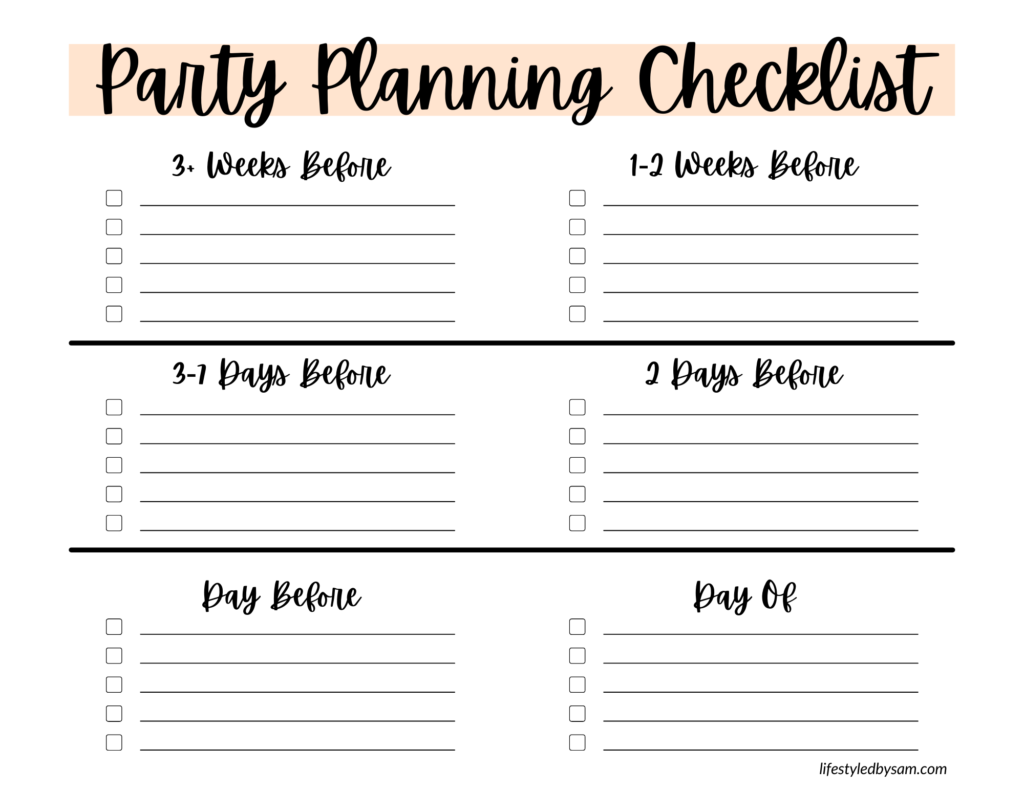 This party planning checklist is my favorite printable of the set.
I use this checklist to capture everything I need to do to prepare for the party.
Free Printable Party Planner Checklist #4:
Guest List
Free Printable Party Planner Checklist #5:
Calendar
As I alluded to above, the calendar printable goes hand-in-hand with the party planning checklist (#3).
I use the calendar printable to capture other things going on in my life that may impact party planning tasks, such as a big work deliverable, other holidays, events with friends, etc.
My favorite part about this calendar is that it doesn't need to start with the first day of the month.
For example, if Friendsgiving was scheduled for November 13th, then I could start this calendar in mid-October, to easily plan out a full 4 – 5 weeks on one page.
Free Printable Party Planner Checklist
When it comes to planning an event, the devil is in the details, and our "Free Printable Party Planner Checklist" is here to guide you through them all. From nailing down your party's theme to keeping track of your invitees, and from managing your to-do list to making sure you have all the essentials on hand, this printable set is a game-changer. By using these printables, you'll be able to unleash your creativity, stay organized, and create a memorable event for both you and your guests. So, don't wait – grab your set now and embark on your party planning journey with confidence!