How to style a Christmas Bar Cart this holiday season that is cute, festive, and most importantly, practical.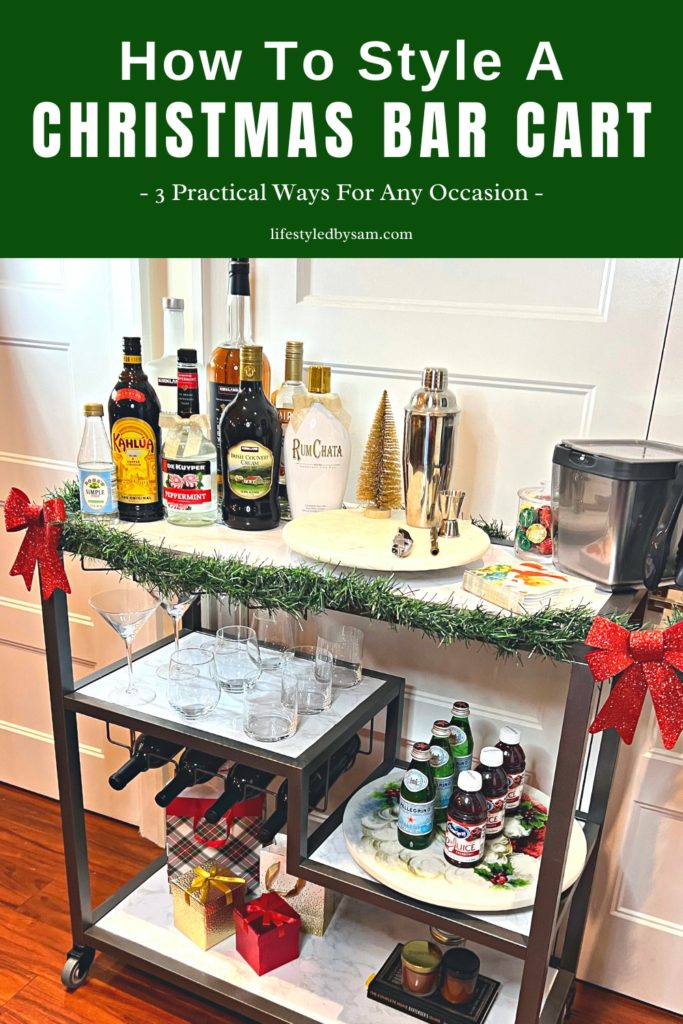 To be totally honest, I have a love-hate relationship with bar carts.
On one hand, I love that my bar cart brings a chic vibe to my living room.
On the other hand, I feel like the cutest bar carts lack practicality.
With holiday hosting right around the corner, I was determined to find ways to style my bar cart for Christmas, while still being usable.
3 Ways To Style A Christmas Bar Cart
Classic: with liquors for classic Christmas cocktails.
Hot chocolate: with everything you need to make the best hot chocolate
Breakfast: with mini donuts and fruit to kickstart your December morning.
Classic Christmas Bar Cart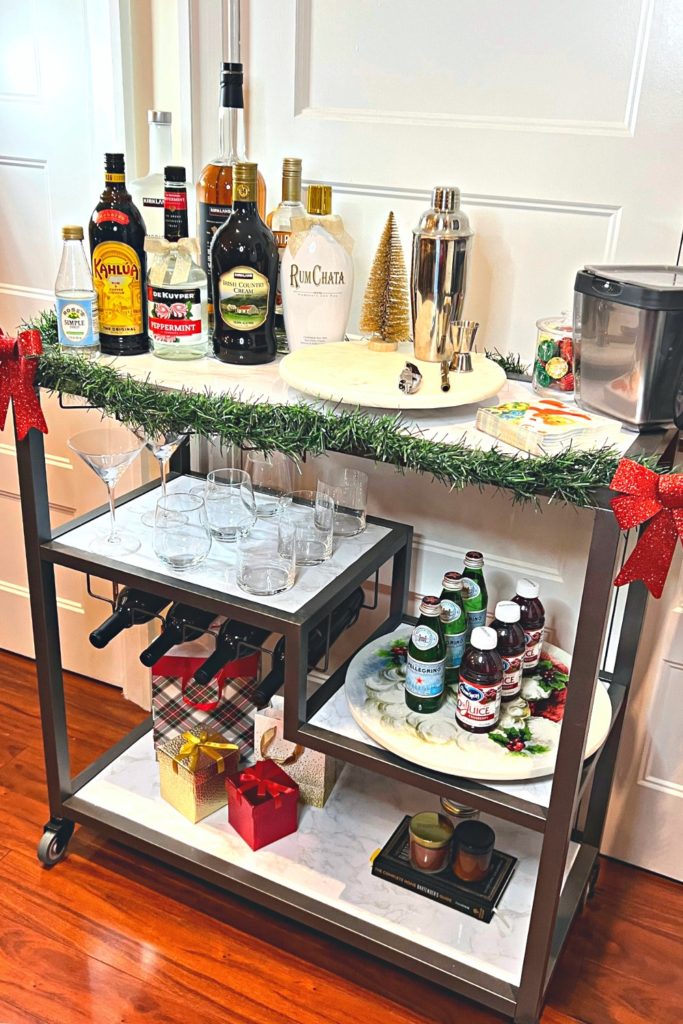 Hot Chocolate Christmas Bar Cart
Breakfast Christmas Bar Cart
I Want To Hear From You!
Let me know if you have any questions or comments below.
Also, if you set up your own Christmas Bar Cart, I'd love to see it!
Tag me on Instagram: @lifestyledbysam_
Other Bar Carts You May Like