This no-bake, Easy Patriotic Dessert Tray costs under $15 and can be made in 5 minutes. It includes patriotic brownies, cupcakes, candy, and s'mores ingredients. A perfect last-minute dessert for a patriotic event!
While homemade dessert charcuterie boards are definitely my thing, I can always appreciate a dessert board with store-bought sweets and snacks.
So, since we just got home from being out of town, today felt like the perfect opportunity to pick up store-bought sweets from Aldi and assemble this no-bake patriotic dessert tray for a barbeque tonight.
Note, if you stumbled across this page and have time to make homemade patriotic treats, I recommend you checking out my patriotic dessert charcuterie board.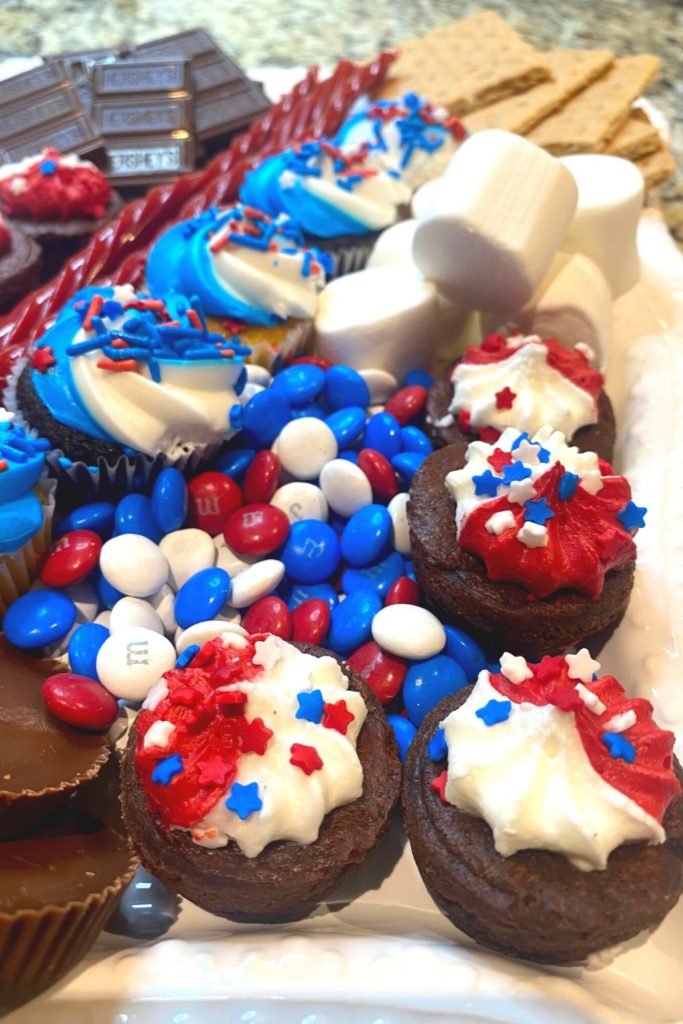 Table of Contents: Easy Patriotic Dessert Tray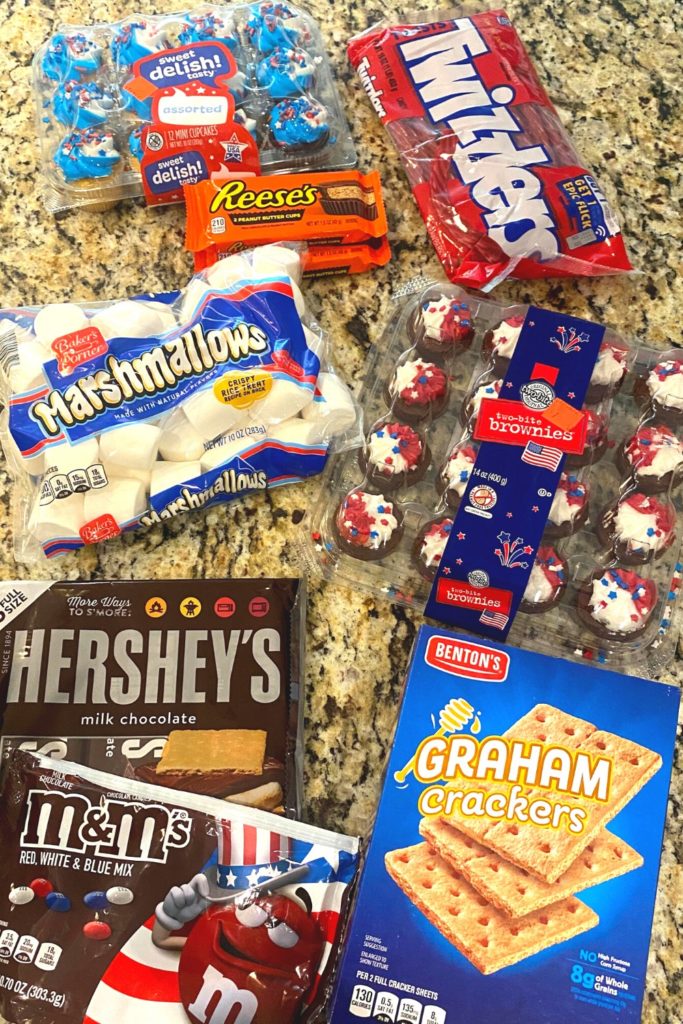 Easy Patriotic Dessert Tray Ingredients
All the ingredients used for this tray were purchased from Aldi. I've listed the prices below, but the price may vary depending on your location.
Assorted cupcakes ($2.44)
Patriotic brownies ($2.49)
Graham crackers ($0.85)
Hershey's bars ($1.16)
Marshmallows ($0.89)
Reese's ($0.89)
Twizzlers ($2.19)
Red, white, and blue m&ms ($3.49)
The total cost for all of the ingredients is $14.40.
How To Make An Easy Patriotic Dessert Tray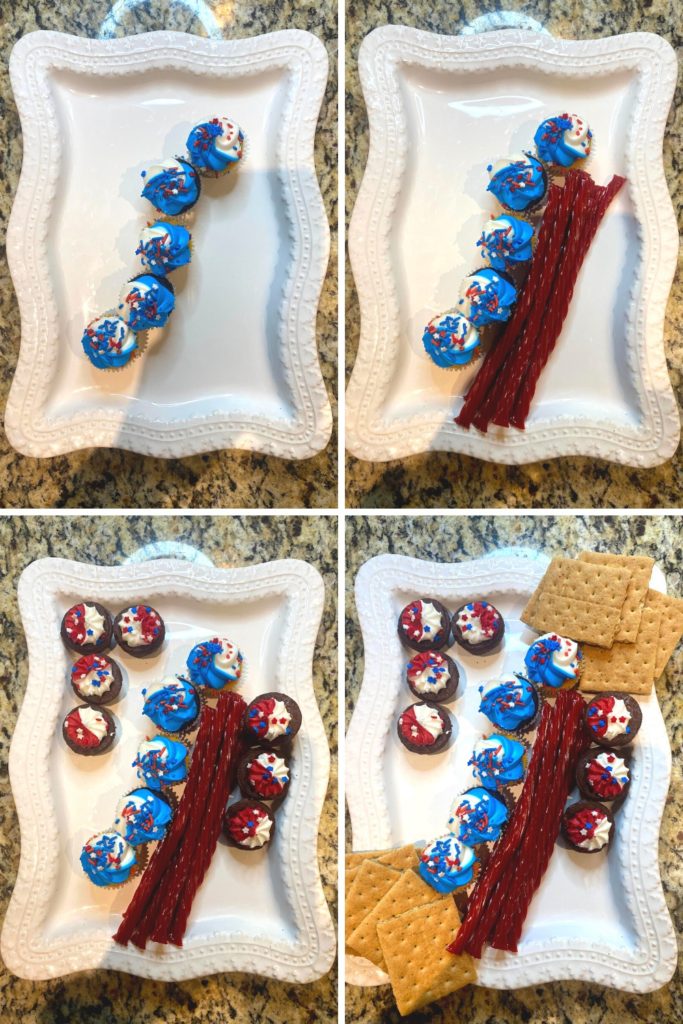 Place five mini cupcakes diagonally across the center of the tray.
Next, add the twizlers to the right of the cupcakes.
Position four mini brownie bites in the upper left corner and three in the center-right.
Add a handful of graham crackers to the upper right and lower left corners.
Position the Hershey's chocolate in the bottom right corner, and the Reese's in the top center.
Add marshmellows above the gramcrackers on the left side.
Lastly, fill in the remining space with red, white, and blue m&ms
Assembling, Transporting, & Serving
You can assemble your patriotic dessert tray the night before. Simply cover the prepared tray with plastic wrap and store it in the fridge. Leave the graham crackers in the box until you plan on serving the tray so that they don't get stale.
To transport your tray, cover it with plastic wrap or aluminum foil.
Since there is chocolate on this tray, I don't recommend bringing it to a party where it will sit outside for hours because the chocolate will melt.
Substitutions & Adjustments
If you want to make your tray healthy and sweet, substitute some ingredients for fresh strawberries and grape tomatoes.
Pick a serving tray that is the right size and shape for you!

The small, white rectangle tray I used in this post is from Home Goods. I found a similar tray on Amazon here.
The round, marble tray I used in this post is from Target.
Other Patriotic Dessert Ideas
I Want To Hear From You!
Let me know if you have any questions or comments below.
Also, if you made this Easy Patriotic Dessert Tray, I'd love to see it! Just tag me on Instagram: @lifestyledbysam_