Looking for an easy and festive way to make Christmas morning a little more special? This Christmas Donut Buffet Table is easy to set up, perfect for kids, hosting relatives this holiday season, or just because!
Related: Christmas, Christmas Cookie Tray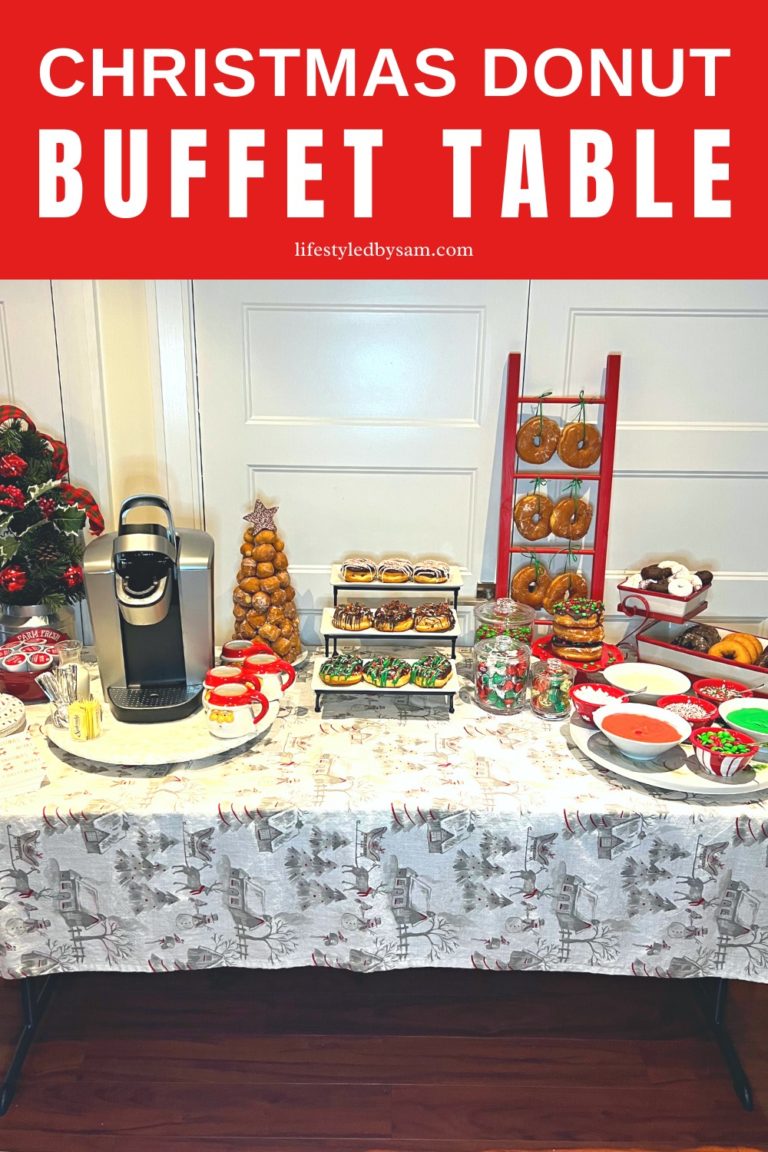 Table Of Contents: Christmas Donut Table Buffet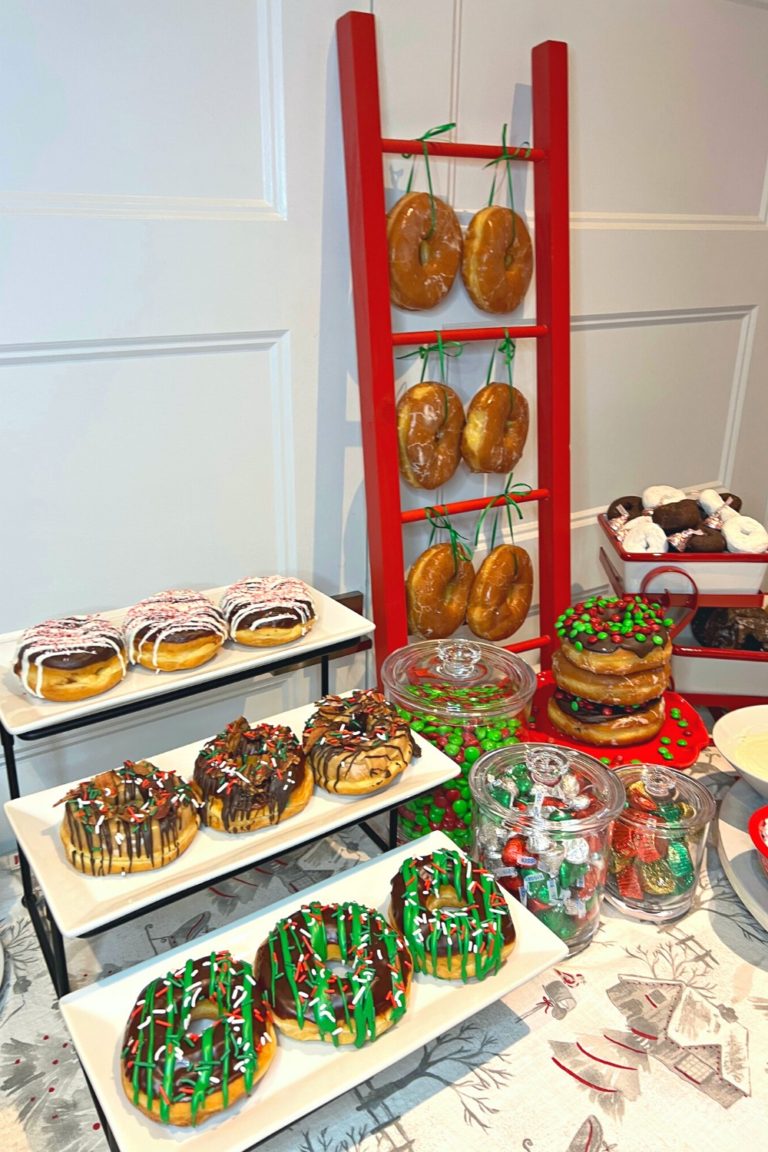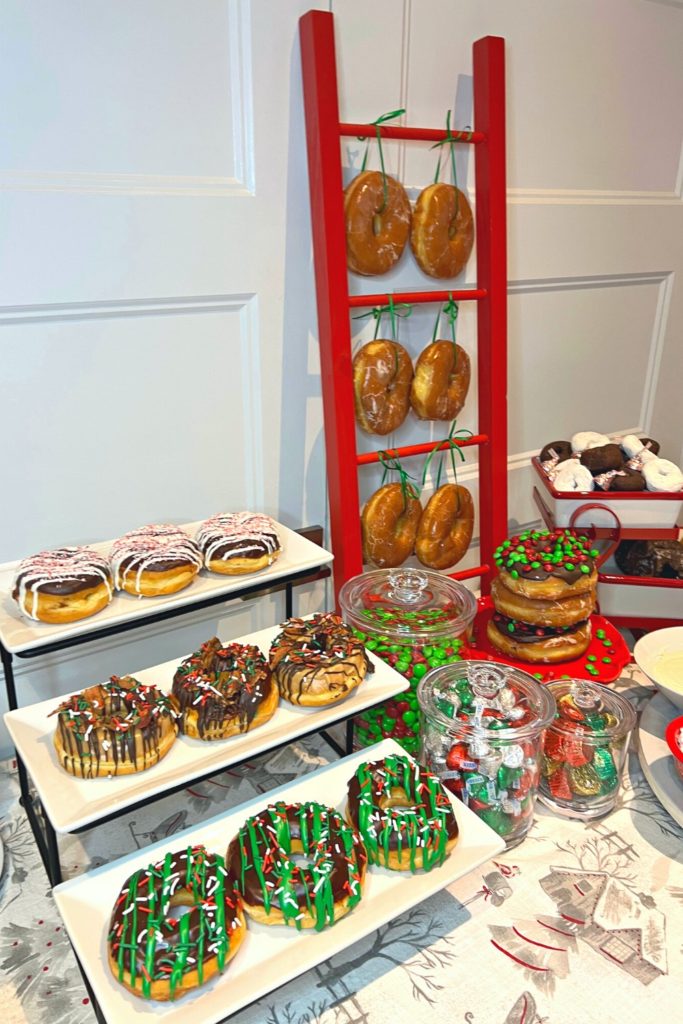 What To Include In A Christmas Donut Buffet Table
Plates & Napkins
Choose paper or reusable, but preferably festive 😊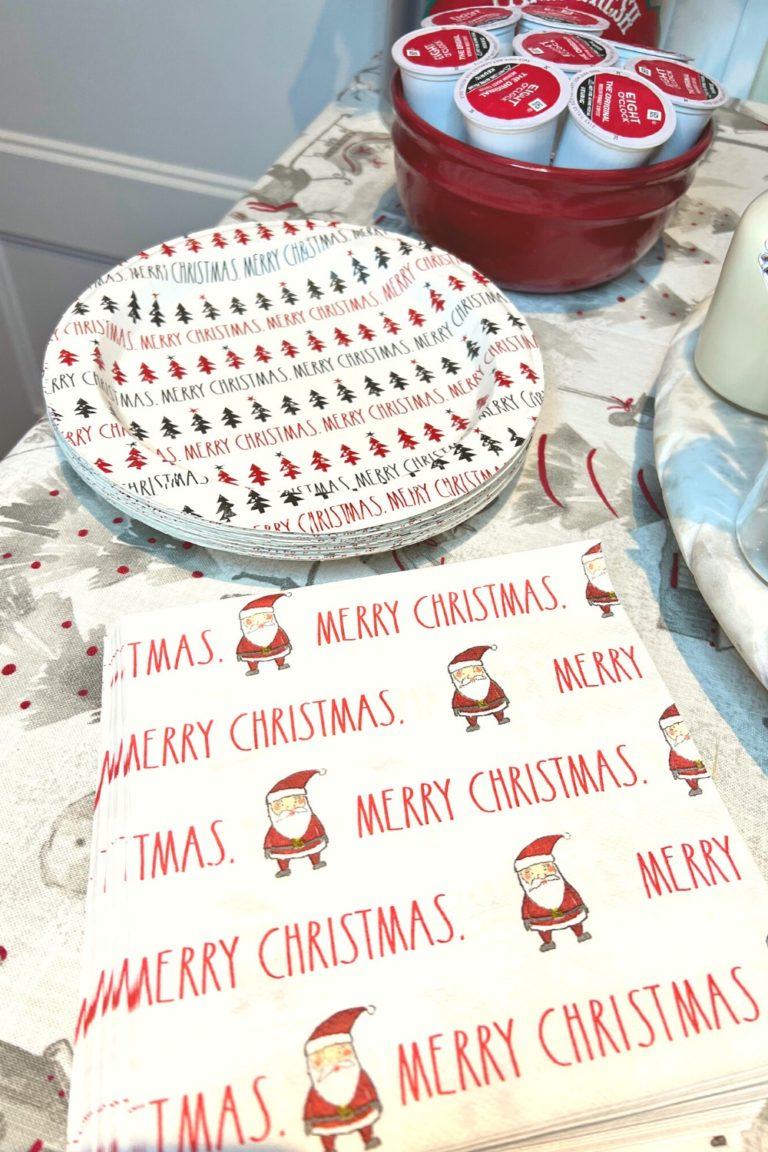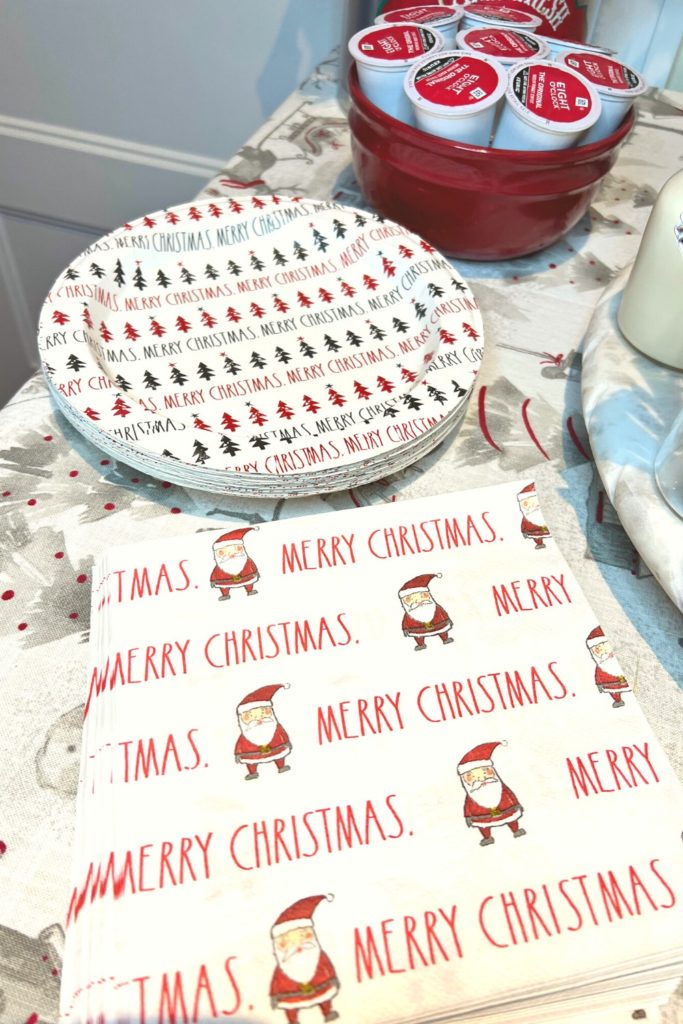 Keurig & K-Cups
A donut buffet wouldn't be complete without coffee!
If this donut buffet is primarily for kids, you could swap coffee k-cups for hot chocolate k-cups.
Donut Hole Tree
Post coming in December 2022!
Festive Frosted & Decorated Donuts
I purchased chocolate frosted donuts and made them festive by drizzling additional frosting and chocolate on top.
However, you can also order festive donuts from most grocery stores and bakeries around the holidays.
Decorate-Your-Own Donut Section
Let your guests decorate their own Christmas donuts by arranging a section for festive frosting, sprinkles, and plain donuts.
I served my plain donuts in a decorative sled from Michaels.
Donut Ladder
One key to preparing a beautiful buffet table is dimension.
When I saw this decorative ladder at Michaels, I thought it would be perfect adding dimension, and for serving donuts.
Christmas Donut Buffet Table Equipment
Christmas Table Cloth
Small Decorative Christmas Tree
Lazy Susan
Decorative ladder (to serve glazed donuts)
Decorative sled (to serve mini donuts)
Bowls (to serve frosting)
Glass jars (to fill with candy and display as a decorate & extra snack!)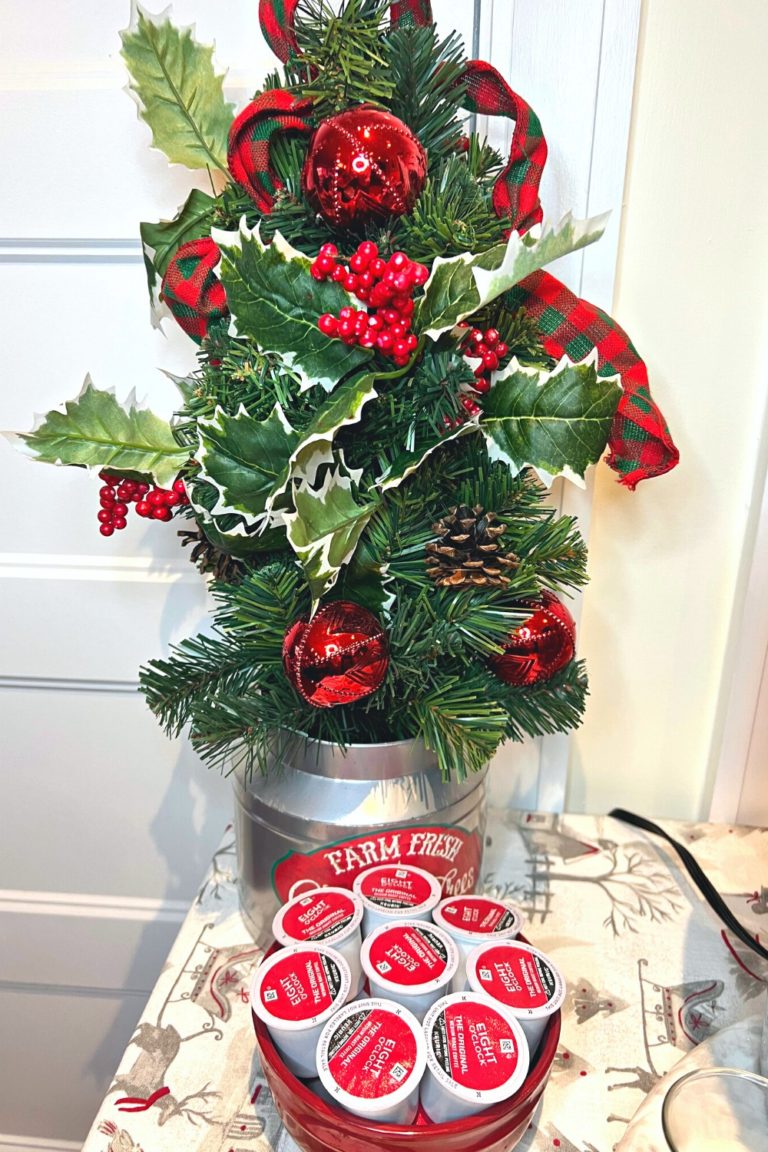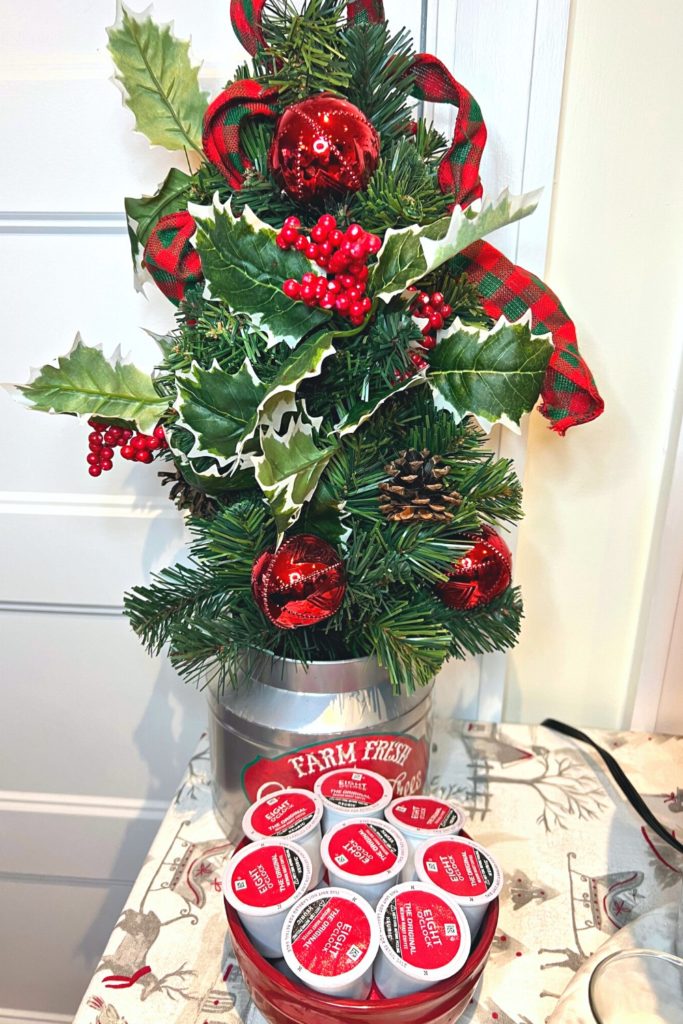 Christmas Donut Buffet Table Tips
Order your donuts in advance! Don't assume your local grocery store or bakery will have exactly what you need. I made this mistake the first year which caused me to have to rush to prepare this table.
A donut buffet table doesn't need to include only donuts! Bacon and fresh fruit are my two favorite breakfast snacks to pair with donuts.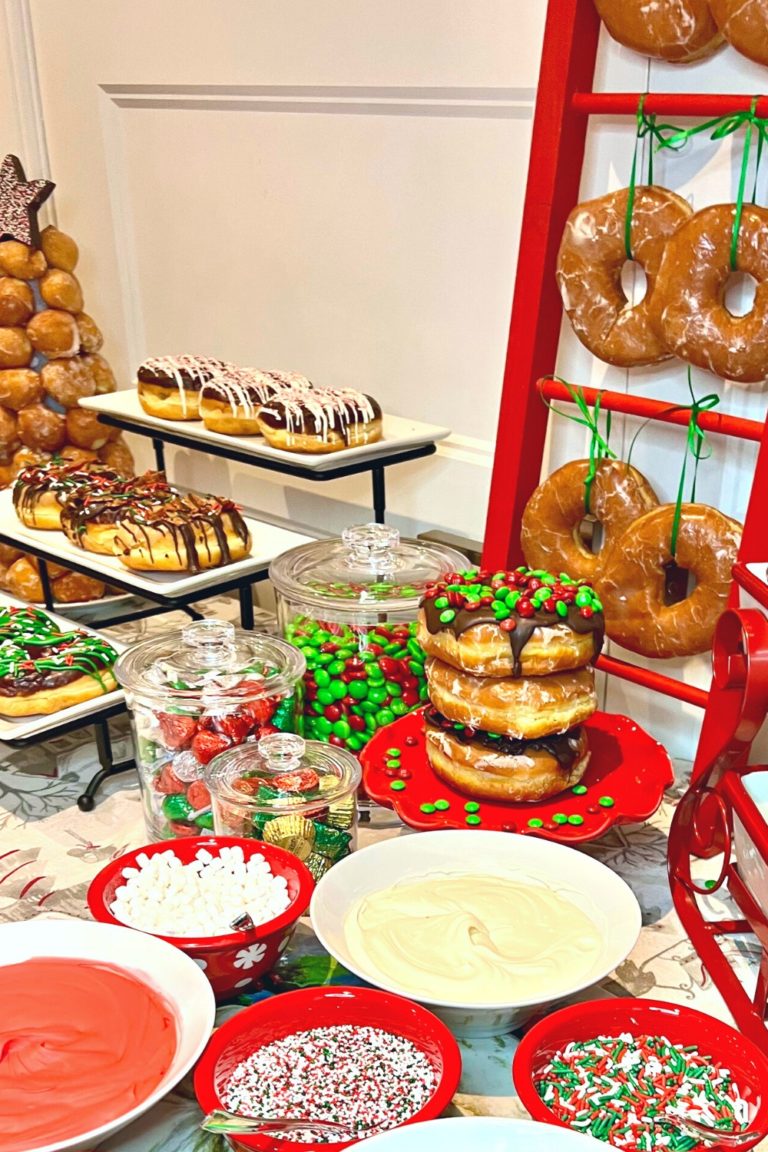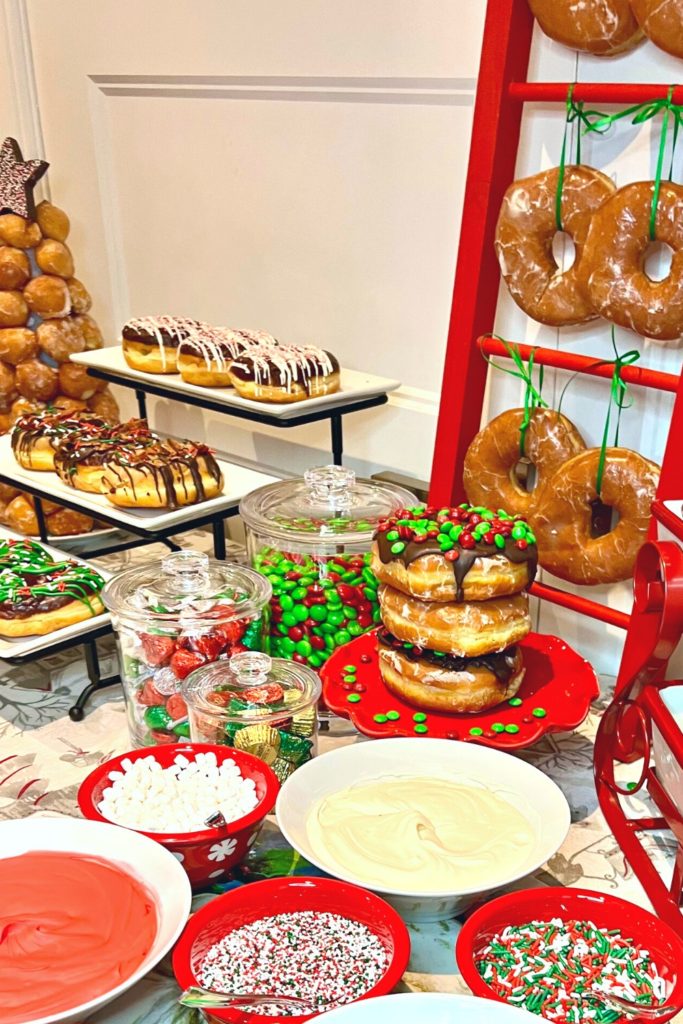 Christmas Donut Buffet Table Video
I Want To Hear From You!
Let me know if you have any questions or comments below.
Also, if you made this donut buffet table, I'd love to see it!
Tag me on Instagram: @lifestyledbysam_ 
Other Recipes You May Like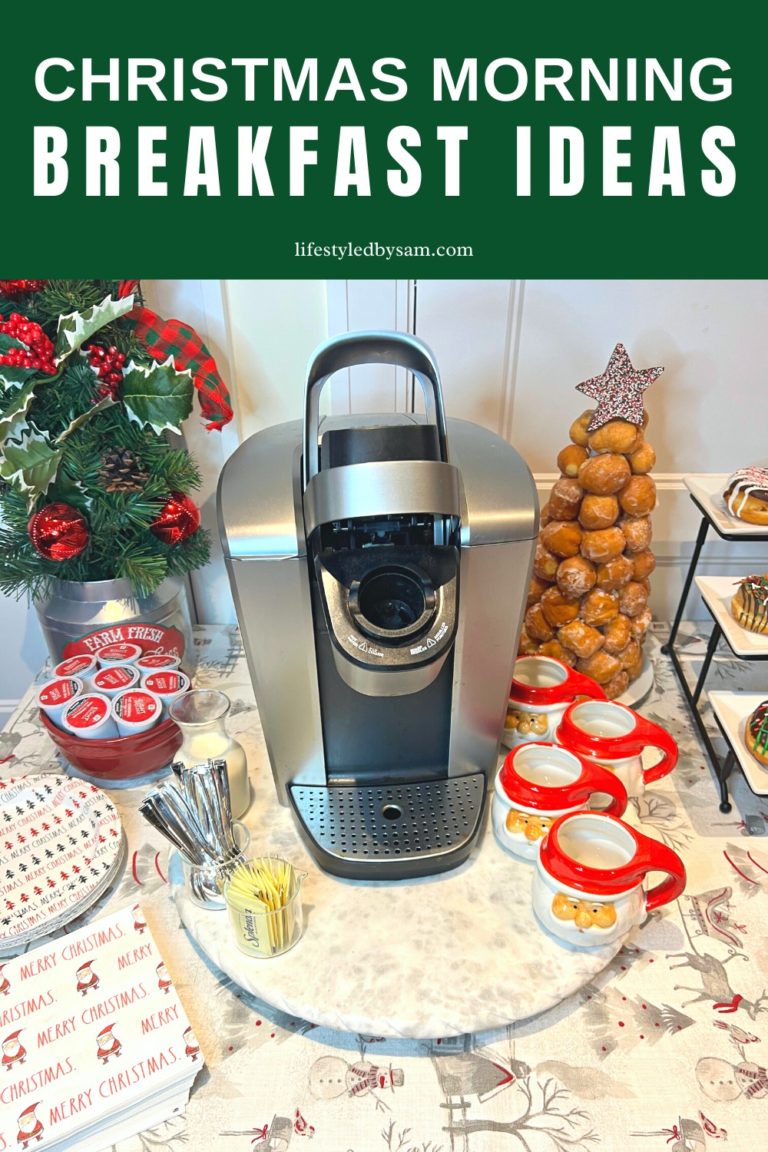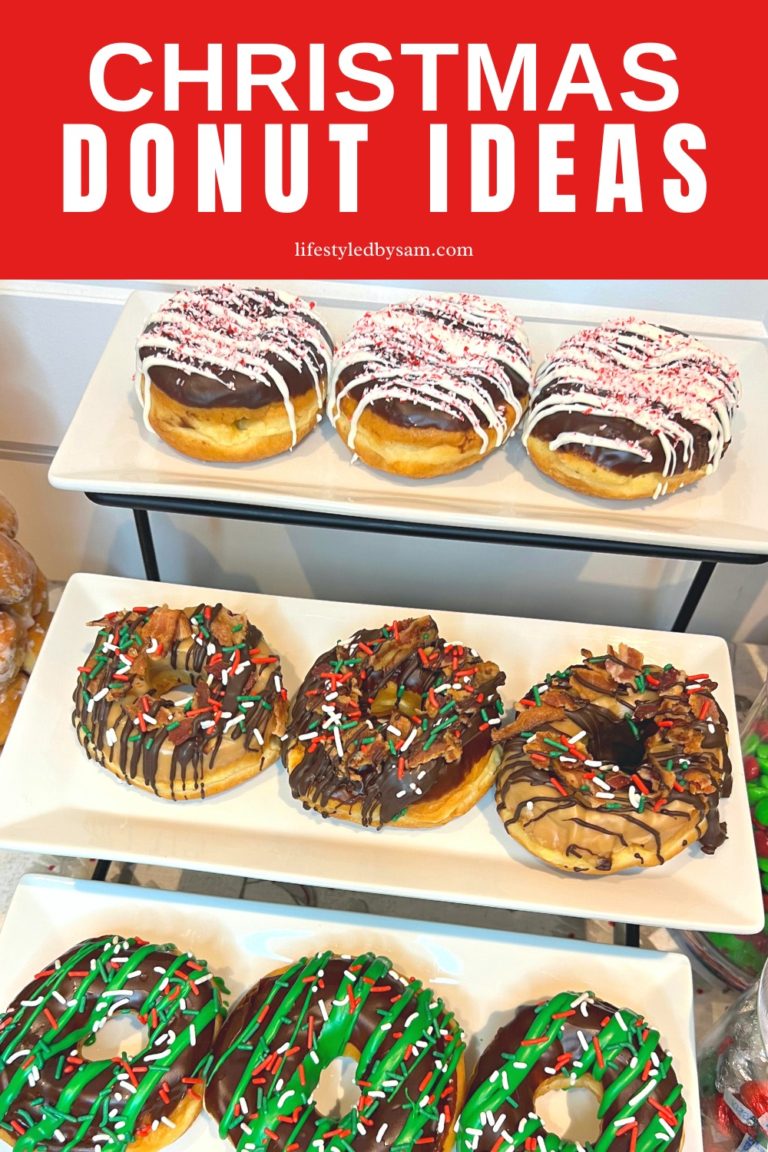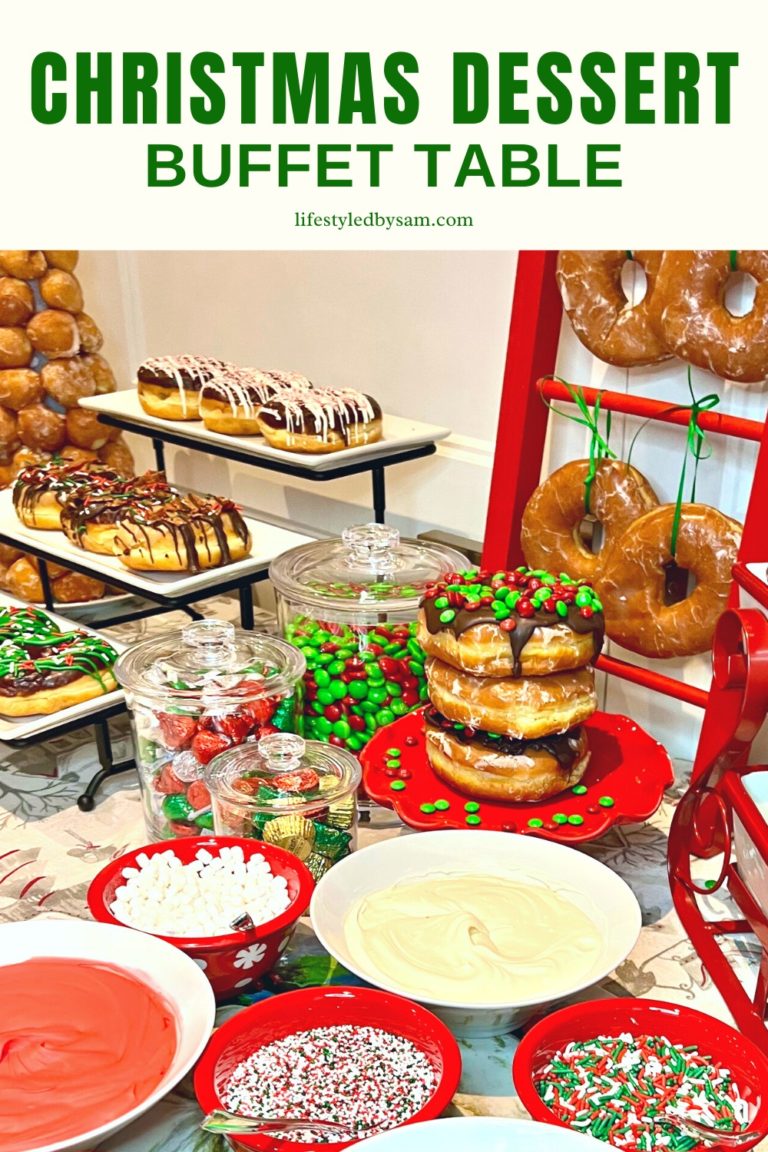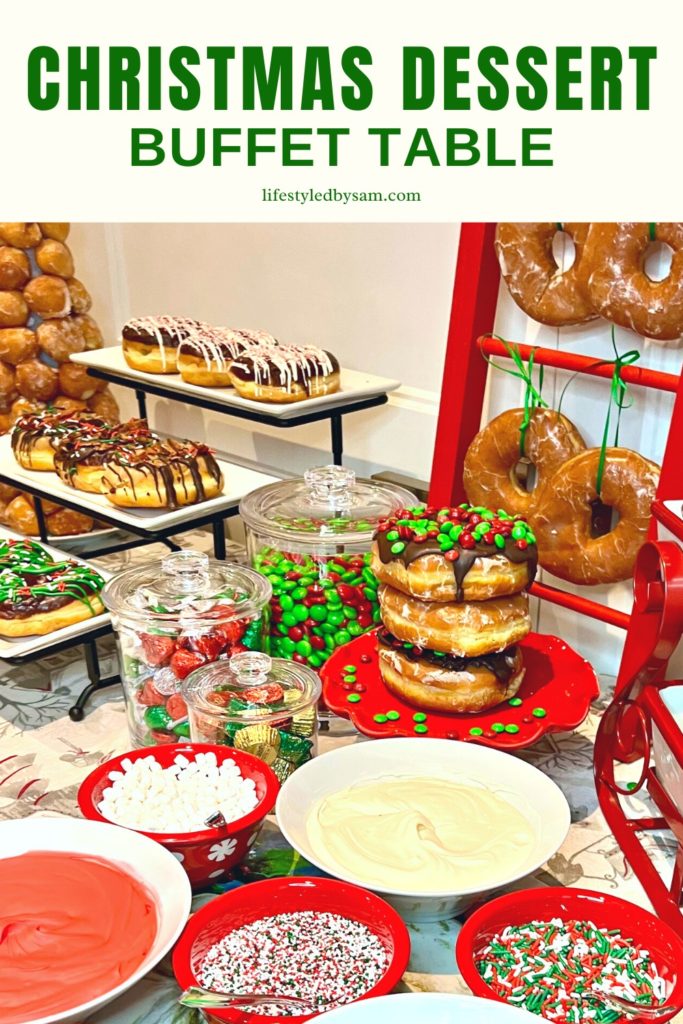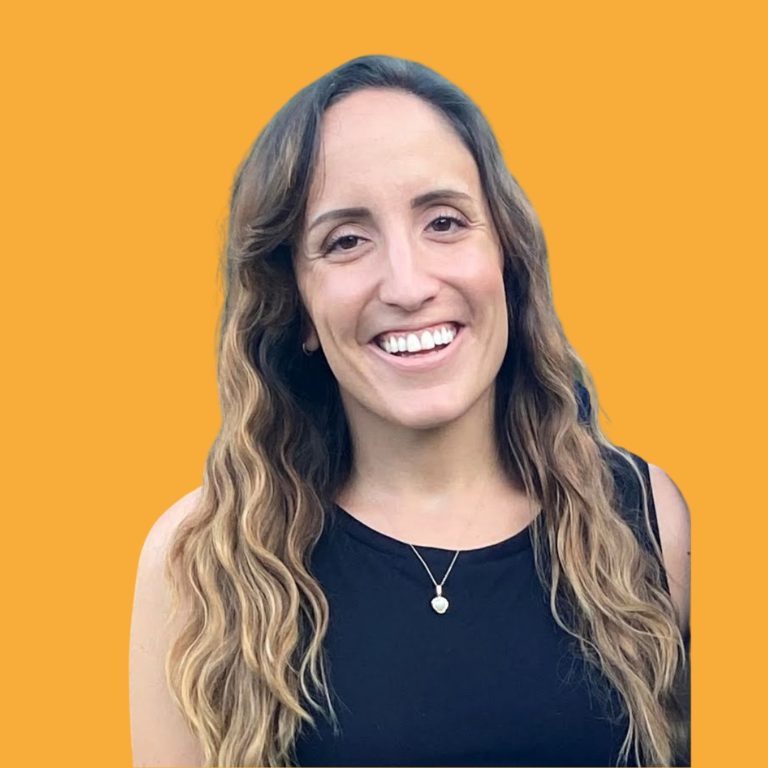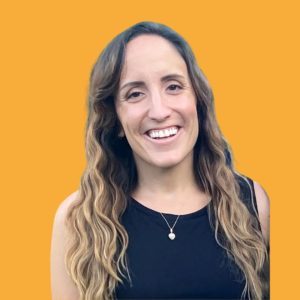 Thanks for stopping by my blog, Lifestyled By Sam. 
My goal is to be your one-stop-shop for recipes and hosting guides for your favorite holidays. 
I post themed cookie trays every month along with tips and inspiration for hosting events that your guests won't forget.